OUR MISSION
The d'Art Center connects the community and artists to create an appreciation for visual art by providing a unique opportunity to watch, create, learn, collect, and enjoy work from diverse artists in an interactive environment.
Watch • Create • Learn • Collect • Enjoy
d'ART CENTER HISTORY:
As Norfolk's community art center, The d'Art Center proudly serves the greater Hampton Roads area by connecting the community with the visual arts. A non-profit 501(c)(3) organization, d'Art offers both youth and adult art education and classes, exhibits that give the public a broader exposure to many local and national artists, programming and outreach through art in public spaces, and events to showcase local artists, ceramicists, sculptors, fiber artists, and woodworkers.
Celebrating thirty-five years in 2021, d'Art was founded in 1986 at the College Place location in downtown Norfolk. Modeled after the Torpedo Factory Art Center in Alexandria, Virginia, part of d'Art's mission from the onset was to provide working artists with affordable, short-term studio space. In 2005, the d'Art Center relocated to the historic Selden Arcade, continuing a legacy as a vibrant arts organization. The d'Art Center remained at the Selden Arcade for the next ten years. After an explosion caused major damage to the d'Art Center at the Selden Arcade, the d'Art Center organization recovered, regrouped, and revived itself in the New Energy of Norfolk (NEON) Arts District at its Duke Grace Building location. In 2021, d'Art Center moved into its forever home in the NEON District: The Atlantic Permanent Building.
The NEON District is anchored by the Chrysler Museum of Art, Harrison Opera House, and The d'Art Center and extends to The Plot on Granby Street. The NEON District includes many creative small businesses and arts partners.
Our building is comprised of three galleries, resident artist studios, and multiple activity rooms. The d'Art Center's Main Gallery and Vault are rotated monthly with new and nationally curated exhibitions, while our Artist Wing displays our frequently updated community artists' work. There is always something new to admire during your visit to d'Art Center.
d'Art Center's Main Gallery:
The d'Art Center's Main Gallery is located within The Center at 740 Boush St. Norfolk Virginia, in the heart of the NEON District; Norfolk's Art District. d'Art's 2,200 sq ft gallery has incredible visibility to Boush Street traffic and pedestrians due to its massive street side window facade. The gallery is also amongst a thriving new apartment community of over 400 new apartments and more than 1,000 residents.
The Vault:
This one hundred and thirty two square foot exhibition space is a historical bank vault within the center and gives artists an opportunity to exhibit their work in a unique space in the heart of Norfolk Arts District (The NEON District). All styles and aesthetics are considered. d'Art Center markets the show through their social media and patron base, as well as provides invitational postcards/fliers. Commission on sales is 60% Artist, and 40% d'Art Center for juried shows in The Vault.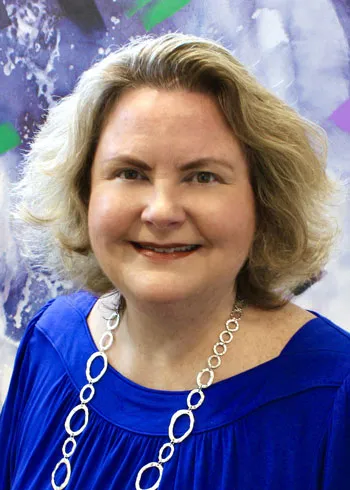 Executive Director
Tricia D. Hudson serves as the President and Owner of Strategic Solutions by Tricia, LLC. She provides fundraising counsel to a variety of non-profit clients. Tricia assists her clients in developing fundraising capacity, strategic plans, assessing campaign readiness, board development, and marketing campaigns.
She has been a Development Professional since 1996 and has served the nonprofit sector and higher education during that time. During her career, she has raised over $45 million dollars in support of various organizations and served on a number of boards in the Hampton Roads community.
Tricia is a Past President of the Hampton Roads Chapter of the Association of Fundraising Professionals and has served as the National Philanthropy Day Event Chairman. She is currently a Founding Member of the Old Dominion University Women's Initiative Network and a member of the George Mason University Alumni Association and Town Point Club. During Tricia's fundraising career, she has been affiliated with Old Dominion University, Tidewater Community College, Virginia Wesleyan College, the American Heart Association, and the American Red Cross.
Tricia received her B.A. in Government & Politics from George Mason University in Fairfax, Virginia.
However, she is most proud of the relationships she has formed over the years in order to make her community a better place to live and work.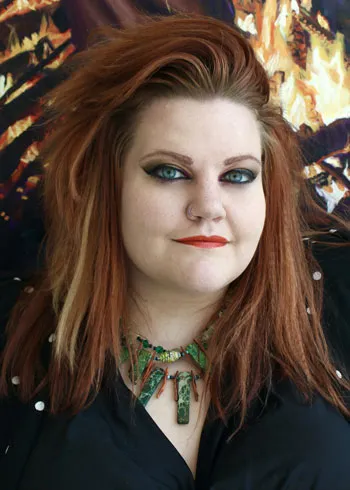 Gallery Director
Amanda is a talented artist, graphic designer, photographer, curator, and art preparator, with a background in management, freelancing, marketing, communications, and nonprofits, living and working in Norfolk, Virginia. She earned her BFA in Photography and Print Media in 2013 at Old Dominion University. Her design work and graphic art is featured in many local advertisements, logos, commercials, events, posters, brochures, flyers, and digital materials for businesses, companies, and individuals.
Some of her most noteworthy accomplishments include designing the 2019 Norfolk Harborfest Poster, her 2020 Public Art in the NEON District, and her recent 2022 CoVa BIZ Magazine Next Gen Award for her work at d'Art Center.
​Since July 2017, Amanda has been working in Norfolk's NEON District at the d'Art Center.
Amanda started as d'Art's Communications and Special Events Coordinator. She began running The Center's Galleries in 2018 as the Gallery Manager, Communications, and Marketing Coordinator, and in 2023 Amanda's title changed to Gallery Director.
She is d'Art Center's graphic artist and maintains its website. She creates the exhibition designs, schedules, and prospectuses, organizes and manages the artist calls, curates the exhibitions, and does all of the installations. She designs most of The Center's marketing materials and re-branded d'Art Center in 2018. She also manages and organizes multiple on-site fundraisers and special events.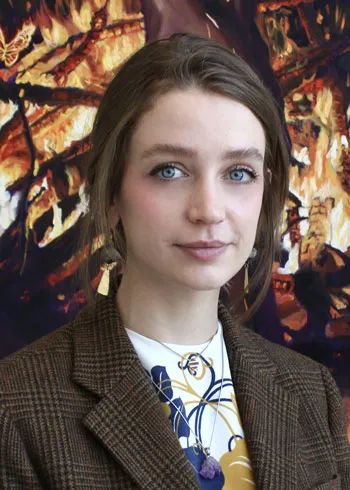 Programs and Administrative Coordinator
Cheyenne has a BFA in Photography from San Jose State University and an MNR in Leadership for Global Sustainability. Since she is a Navy daughter, she is somewhat of a local. She grew up in the area and went to High School in Chesapeake.
Much like Cheyenne's localities growing up, she has diverse career experience – both traits allow her to adapt to any role at any location easily. Her most consistent roles have been within customer service in some form or another.
As Administrative Coordinator, Cheyenne wears a few different hats and is here to help where needed! A majority of her daily tasks include correspondence with artists and visitors to the Center, assisting with exhibitions and other special events, and organizing all of d'Art's information.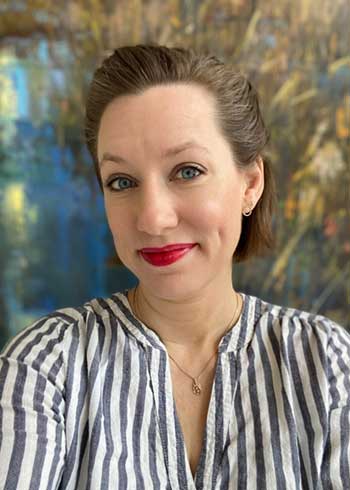 Social Media Coordinator & Gallery Assistant
As the Social Media Coordinator & Gallery Assistant, Deanna wears many hats! She does whatever is needed to fill in the gaps between the primary staff members, but most importantly, she greets d'Art Center's weekend visitors and makes them feel welcome in our space, as well as ensuring they are aware of our upcoming events and opportunities.
As well as a staff member, Deanna is a resident artist at the d'Art Center. As a lifelong Portsmouth resident, she is a self-taught artist who discovered paint pouring during a long period of convalescence at home due to a diagnosis of Ménière's Disease in 2017.
The experimentation and application of this art form worked as a healing therapy for her while she adjusted to new health changes. In part of this, she believes strongly in ensuring that art and its creative processes are accessible within her community.
Deanna has an art and photography background and began her own business, Fluid Arts by Deanna in 2018. She is usually working in her studio every day. However, she also teaches a variety of kids and adult classes on weeknights and weekends, as well as Summer and Winter Camp at d'Art. Deanna has also been working with Tidewater Arts Outreach since 2021 as an instructor placed within vulnerable communities that benefit from direct Artist interaction; this is work that is very dear to her heart, and she finds it incredibly fulfilling.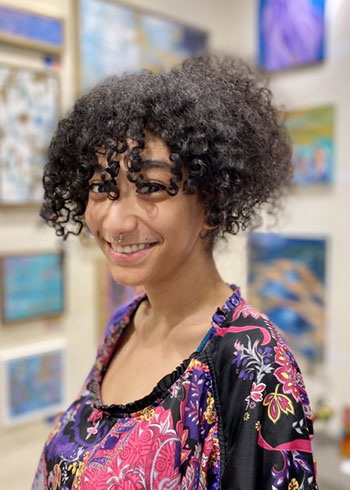 Charity Volman-Winn
Board Chair
President, TowneBank Norfolk
Charity Volman-Winn was appointed to serve as the President of TowneBank Norfolk in 2020. Charity joined Towne as the President of Corporate Banking in mid-2019 after a 29-year career at SunTrust Bank which culminated in a role as President of the Hampton Roads Region. Active in the community, she serves as Past President and current Executive Committee Member of the Greater Norfolk Corporation, Vice President for Edmarc Hospice for Children, Board Chair of the D'art Center, and is on the Board of Trustees for The Chrysler Museum. She previously served on the Board of Trustees of Eastern Virginia Medical School, the Board of the Old Dominion University Women's Initiative Network and in 2020 served on the Campaign Cabinet for the United Way of South Hampton Roads. She was named by the YWCA as a Woman of Distinction for Finance in 2016, was recognized by LEAD Hampton Roads with the Julian Hirst Leadership Award in 2015, was recognized by Inside Business with a Women in Business Award in 2022, and was recognized by Volunteer Hampton Roads as the "Best of Board" Community Honoree in 2023. She was named to the Inside Business Power List for five consecutive years.
Charity graduated from Randolph Macon Women's College with a BA in English and Psychology.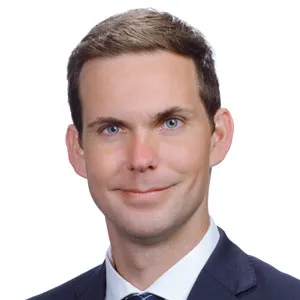 Attorney at Williams Mullen
Alston's practice focuses on representing national, regional and local clients in all aspects of commercial real estate transactions, including land acquisition, financing and dispositions, mixed-use and multi-family developments, and office, retail and industrial leasing. Alston received his Juris Doctor degree from William & Mary Law School and his Bachelor of Arts degree, cum laude, from the University of Miami.
"I grew up in Norfolk and had the opportunity to attend painting classes at d'Art in elementary school. While my artistic ability left/leaves something to be desired it was a great experience and is a fond memory. I learned from an incredibly kind and patient instructor and had the chance to be exposed to art and the local arts community. After moving back to the area to begin work at Williams Mullen, I'm thrilled to have the opportunity to serve on the Board of d'Art. I hope to help continue the Board's and d'Art's great work supporting the local arts community and providing great opportunities for artists and non-artists alike to have the chance to create, experience and learn about the visual arts."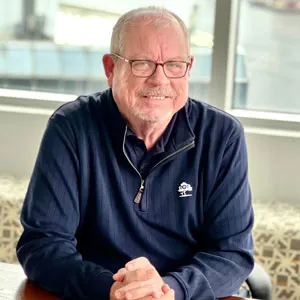 Truist Financial Corporation
Retired from 43 years in commercial banking, Andy managed the Corporate Banking portfolio for BB&T (Truist) in eastern Virginia, covering Southside Hampton Roads, Western HR, Peninsula, Middle Peninsula, and Eastern Shore. His clients and prospects typically had $75 million in revenues or more. He possessed expertise in commercial and industrial companies, including ship repair, heavy construction, government contracting, distribution, auto dealers, and other heavy industries. Furthermore, he provided financing and financial services to health care, retirement communities, higher education, large non-profits, and other related industries. Andy provided clients with asset-based lending, commercial real estate finance, equipment finance, cash management, employee benefits, wealth management, and many other financial services and insurance products offered within BB&T.
Andy is active in the community. He is past president of the Great Bridge Jaycees and the Chesapeake Kiwanis Club. He has been active with the Rotary Club of Chesapeake, Hampton Roads Chamber of Commerce, Hampton Roads Economic Development Alliance, Virginia Ship Repair Association, and Virginia Maritime Association.
Andy grew up in Chesapeake, VA, and attended the University of Virginia, where he earned a BA in Economics. He earned his MBA from the University of Richmond. He has one son, Drew, who recently graduated from Radford University. Andy enjoys traveling, attending sports events, and golf in his spare time.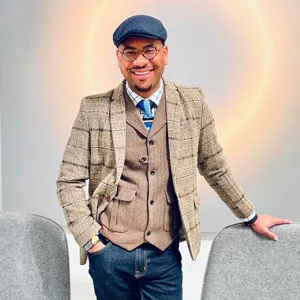 Sentara Leigh Hospital—Main Operating Room
My name is Collins Phil Osuji. I was born in Laurel, Maryland, and moved to Lagos, Nigeria, when I was two years old. I returned to Laurel at the age of 14 and finished high school at the age of 16. I went to college at Bowie State University, where I earned my Bachelor's degree in Psychology. I worked at an assisted living facility for two years as a mental health counselor before deciding to pursue a career in surgical assisting at EVMS in Norfolk. I earned my master's degree in 2019 at EVMS and worked at Bon Secours DePaul Medical Center for a year and a half. Currently, I work at Sentara Leigh Hospital's Main Operating Room. My specialties include Orthopedics, Plastics, and Vascular Surgery.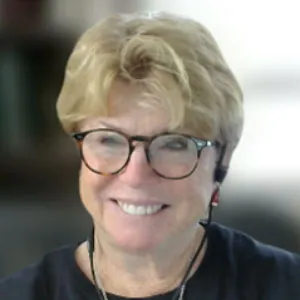 Deborah A. Gill, CPA FSDA
Past Chair
President, Profit by Design, LLC
Deborah A. Gill, CPA FSDA – Deborah has 40 years of experience in the architecture, engineering, and land surveying industries, working in large and small firms as well as a consultant to the industry. Deborah spent 21 years as the Controller at Clark Nexsen, a 500+ A/E multi-disciplined firm, establishing budgeting practices as well as KPI financial reporting. As a consultant/owner of Profit by Design, Ltd, she provided accounting and systems support for Deltek Vision products for more than 100 clients. She has established project management and financial systems in many companies to support the implementation of accounting software. She returned to the land surveying sector as CFO of Precision Measurements, Inc. implementing best practices to increase revenue, grow the firm, and transition the leadership to the next generation. She has now assumed the role of Chief Strategy Officer. Deborah developed the original "Handbook for Design Office Administration." This material has served as a basis for both the SDA's BizTrak all-day practice management workshop as well as the CDFA-You curriculum for their Certification in Design Firm Administration program. She provides BizTrak as well as deep dives into Ownership Transition, Project Management (finances}, and Financial Statements for non-finance types for many organizations, including SDA, SMPS, SHRM, AIA, IFMA, ACEC-V, and NSPS.
Deborah gives time back to her community and serves the A/E profession through the following organizations.
• 5 years D'Art Center Board of Directors
• 10 years Norfolk Women's Forum & Foundation
• 6 years Women United Funding Council
• 2011 10 for 10 Women United member
• 22 years treasurer, national Canstruction® organization www.canstruction.org
• 20 years co-chair, Hampton Roads Canstruction® event
• 30 years of SDA Leadership – nationally and at the chapter level
• 17 years finance director, AIA – Hampton Roads Chapter
She has a B.A. in foreign service from the University of Mary Washington and is a licensed CPA in Virginia. www. precision measurements. com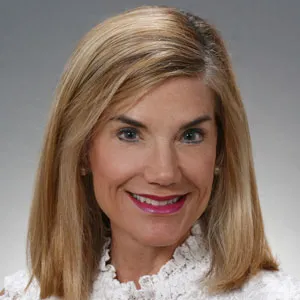 Berkshire Hathaway Towne Services Realty
Though I was born in San Diego, California, I have been a Norfolk resident for most of my years. I have a Masters in English Education and Supervision from ODU and taught English at Maury High SchooI for 16 years. I have been in Residential Real Estate Sales for over 32 years. I was with Nancy Chandler Associates and am now with Berkshire Hathaway Towne Services Realty.
I love our city and have enjoyed watching Norfolk grow as the art community has developed. I believe the Arts are an integral part of any urban development and are specifically one of the things that makes Norfolk so special. Our residents demand and want art venues. I was a d'Art board member about 5 years ago but resigned due to time constraints. Having recently been re-invited, I am thrilled at the prospect of helping and being part of the Center's development. I see lots of energy and am amazed at the creative minds I will be working with. I find this stimulating and challenging; I am honored for the opportunity to be a part.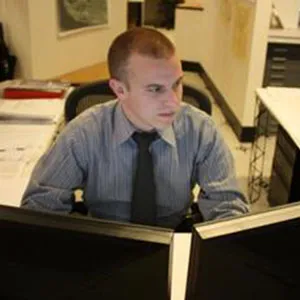 AIA, LEED® AP BD+C PRINCIPAL at VIA Design Architects
Scott brings a high level of creative thinking and branding talent to VIA design architects. His presence throughout all phases of design and construction yields a comprehensive building from a fully developed design. The value of good construction administration cannot be understated, and Scott makes himself known on the job sites to ensure construction is held to an appropriate standard. Scott has a passion for sustainable design, believing sustainability is more than an afterthought. Sustainable systems and products are implemented early becoming a driving force in the overall design of the project. Scott's sustainable interests have led him to design responsibly and resiliently developed waterfront sites. Man wants to live near water, it is a life source. How can we save the waterfront we have and still enjoy it?
Scott believes that a passionate architect teamed with a passionate client will ultimately yield a beautiful, functional, and sustainable piece of architecture.
EDUCATION: Bachelor of Architecture, Virginia Polytechnic Institute and State University (Virginia Tech), 2009
REGISTRATION: Licensed Architect :: Virginia
PROFESSIONAL ORGANIZATIONS: American Institute of Architects (AIA)U.S. Green Building Council (LEED ® AP BD+C)
www.viadesignarchitects.com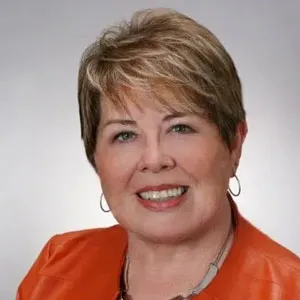 Licensed Real Estate Broker with Chandler Realty
I was born in Charlottesville, Virginia and grew up appreciating the classical architecture and surrounding Blue Ridge mountains. By age 3, I began to paint with my grandmother during summer visits in Richmond, VA. This love of painting continued throughout my formal school years and into college. I graduated with a BS in Secondary Education, History and International Relations. Nevertheless, Art proved useful as my first teaching job was 5th.grade Gifted and Talented until I could find positions teaching English and American History in Charlottesville, Richmond and Indianapolis, where I also taught History and Psychology to college bound seniors.
The next 5 years were spent living with two small children and a husband who taught Neuroanatomy at Ohio State University Medical School until we came back to Virginia to be a part of EVMS. This was 1979 and Norfolk has been home ever since. Having lived in historic homes ca. 1865 (Church Hill) 1890 (German Village) and 1843(Westerville, Ohio),Ghent became my first home. I also lived in Edgewater and the last 34 years in Ghent Square.
Past Community Activity
Norfolk City Council Select Committee for the Evaluation of Cultural Arts
Board member Young Audiences of Virginia
Founding Member of the Steering Committee and Member of the Board of the Fred Huette Horticultural Society-Ghent Square
Azelea festival Committee (2 years)
Board Member of The Children's Art Center at St. Paul's Church(4 years)
Foundation Board Committee of ODU Canterbury House (10 years)
Board Member Committee for Cultural Arts (4 years)
Board member Gifted Education Advisory Council Norfolk Public Schools (1986-2000}
Board member Ghent Square Architectural Review Board (15 years)
Board of Directors Ghent Square (10 years)
Professionally, I am a Licensed Real Estate Broker in the State of Virginia (42 years) and have been with Chandler Realty (formerly Nancy Chandler Associates) for the past 40 years.
Educational credentials:
ABR (Accredited Buyer Representative)CRB (Certified Real Estate Broker Manager),CRS (Certified Real Estate Specialist),GRI (Graduate Realtor Institute-University of
Virginia Continuing Education, SRES (Senior Real Estate Specialists)
Member Awards Committee (15 years)
Circle of Excellence (40 years)
Member of the Grievance and Professional Standards Committee since 1990
HRRA REALTOR EMERTIUS AWARD- 40 years' service to HRRA and The National Association of Realtors
Omega Tau Rho National Association of Realtor Medal of Service Award
Areas of personal interests:
Family-2 children and 4 Grandchildren
Travel-I have travelled to 52 Foreign countries and visited major museums in each. I have also travelled extensively in The USA with a focus on art and history.
Painting-Oil, Cold Wax, Acrylic. I have painted with many local artists: Ken Wright, Anne McNally, Charles Kello, Kenneth Bain, Elizabeth McGain and have been involved as a subscribing member with The d' Art center over the years starting on College Place .
I have also participated in Art Workshops in Florence, Italy and Perugia, Italy, Raleigh, NC, San Diego, California.
In the past, I have participated in several local art shows: Norfolk Academy, Nansemond Suffolk and Cape Henry Collegiate and The Starving Artist Cafe.
Lastly, I am excited about the new direction and goals of the d' Art Center and honored to be a part of the future.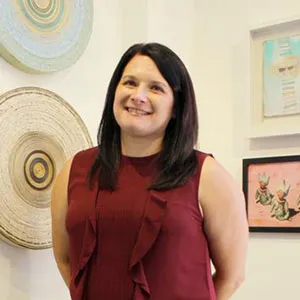 Principal at Kaleo Legal
As an experienced attorney specializing in corporate and securities law, corporate governance, and compliance, Tina has broad experience advising public and private company clients on a broad range of regulatory and transactional matters. After graduating from law school at the University of Virginia, Tina practiced as an in-house corporate and securities attorney at Norfolk Southern Corporation, a Fortune 400 NYSE company, until 2006. Tina then served as an adjunct professor of law at Regent University School of Law until joining the predecessor of Kaleo Legal. Tina brings strong interpersonal and communication skills to every relationship, allowing her to facilitate better results in communications between management, boards of directors, investors, and counterparties. She demonstrates an innate ability to quickly integrate into an organization and add immediate value.
Tina has extensive experience drafting regulatory disclosure documents, including Forms 10-K, Forms 10-0, proxy statements, Forms 8-K, Forms S-3, Forms S-8, Forms 4, and numerous other SEC disclosure documents.
Tina serves as the advisor for boards of directors of public companies, including serving as special advisor to the audit committee and as counsel to directors in their roles as board members and committee chairman of public companies.
Tina is responsible for NYSE and Nasdaq-listed company compliance. Tina has experience with all compliance and corporate governance areas, including drafting and implementing policies and education programs and conducting investigations and reviews. Tina is extremely well versed in investor relations, including management of proxy advisory firm recommendations and disclosures. Tina has extensive financing experience, including seed, angel, and follow-on rounds of private placements. Tina has acquired expertise in facilitating corporate structure and strategy decisions and counseling growing companies on financing and growth decisions. Tina has experience structuring and drafting executive compensation programs.
www. kaleolegal.com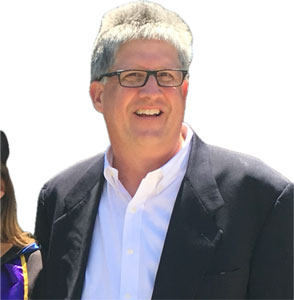 US Foods
Mike was born in Norfolk, VA, and graduated from Maury High School. He received a Bachelor of Music Education (major in Voice and a minor in Piano and Theatre) from Shenandoah College and Conservatory of Music (now known as Shenandoah University). He was accepted into the Honorary National Drama Fraternity. Accomplished in the performing arts, Mike held leading roles in the operas; Susannah and Orpheus in the Underworld as well as supporting roles in Fiddler on the Roof, 1776, Gilbert and Sullivan Operetta's. He was chosen by the Martinsburg, WV, community theatre to be the Musical Director of Oliver his senior year of college. He also was on staff at St Paul's Church in Norfolk as their Baritone soloist.
Professionally, Mike has been in the food service industry for 40 years. He started with Sandler Foods as a sales representative. After 4 years, he took a position as a seafood sales specialist and was promoted to Seafood Director and managed seafood production, sales, purchasing and the seafood retail store. US Foods purchased Sandler Foods, and he became the Seafood Marketing Manager for four distribution centers in the United States. In 2014, he became the head seafood buyer for US Foods nationwide in their seventy distribution centers.
Mike's volunteer work has consisted of:
Serving as Norfolk Collegiate School Head coach for their Middle School and JV Basketball teams and Assistant Varsity Coach for 12 years.
Trustee chair and Church Council Chair for Epworth United Methodist Church.
Currently, he is the Treasurer of Royster Church in Norfolk and is a soloist and choir member of the church.
Mike has been a patron and supporter of the d'Art Center for years, fondly remembering attending events when the center was in the Selden Arcade. He and his wife, Wendy, enjoy attending our events and exhibition openings.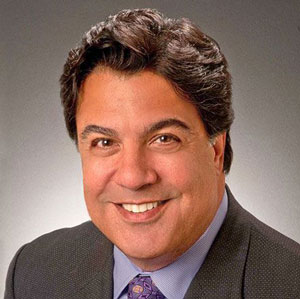 Protogyrou Law
Andrew Protogyrou is a top-rated attorney known throughout Virginia. He has tried hundreds of jury trials in Federal Court and every Hampton Roads jurisdiction. Sometimes his jury trials may last a day or two, others may last months. He spends most mornings in trial or motions in the General District and Circuit Courts and is known for handling the highest-profile cases in Hampton Roads that normally end up in the evening news or morning newspaper.
Mr. Protogyrou has handled hundreds of murder cases in Federal and State courts, including appeals and Habeas Corpus matters in the Virginia and United States Supreme Court. He has taught law internationally and been interviewed by CNN, local and national television, Russian, Italian, and Greek media outlets.
This committed attorney can often be found teaching legal seminars to fellow attorneys or speaking on a variety of legal topics. Mr. Protogyrou served as a substitute judge throughout Hampton Roads in the General District and Juvenile and Domestic Relations courts for five years. He has also served as a council member for the City of Norfolk for six years, garnering an insider's knowledge of city government and its process.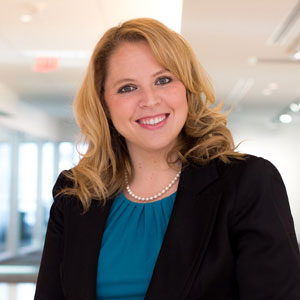 Vice President Relationship Manager Healthcare Business Banking PNC-Certified Women's Business Advocate
Pamela calls Williamsburg, Virginia, her hometown. There, she graduated from high school at Walsingham Academy. She then attended college at Elon University, where she earned a Bachelor's of Science in Business Administration with a concentration in Computer Information Systems and a minor in Political Science.
Pamela is Vice President of Healthcare Business Banking at PNC. She is a specialized banker for the healthcare industry. She is dedicated to providing industry-specific solutions for private medical, dental, and veterinary practices to more efficiently manage their revenue cycle, as well as customized financing options for buy-ins, buy-outs, start-ups, expansions, equipment & acquisitions.
Serving the community is part of her DNA. She is a member of Hampton Roads Chamber of Commerce; Virginia Beach Division of Board of Directors. She is Chair-Elect for 2021 and will be Chair of the Virginia Beach division in 2022. She is Treasurer and a member of Norfolk Sunrise Rotary Club. Pamela has been selected to serve as Assistant Governor for 2021-2022 for Rotary District 7600. She is a board member of the Hampton Roads Sports Commission. She also seeks to support Alzheimer's/dementia patients, through political advocacy and has served as Treasurer of the Garner Foundation. Pamela was also selected as one of Inside Business' Top 40 Under 40 in 2014.
Pamela currently resides in Virginia Beach, VA with her husband, and Schipperke named Elwood. She spends her downtime with family and friends, traveling, going to the beach, golfing and lots of sailing.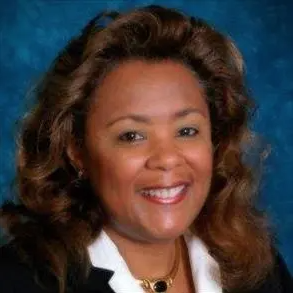 Norfolk Eye Physicians
Dr. Cheryl G. Cauthen has over 30 years of comprehensive ophthalmology experience in Norfolk, VA. Dr. Cauthen graduated from the College of Medicine at Howard University in Washington, D.C., followed by completing an internship in Internal Medicine at D. C. General Hospital and a residency in Ophthalmology at Howard University Hospital. She specializes in the diagnosis and treatment of numerous eye diseases, including cataracts and glaucoma, and retinal diseases, including diabetic retinopathy. She has been an assistant professor for the Department of Ophthalmology at Eastern Virginia Medical School in Norfolk, Virginia, since 1987 and currently oversees residents in the retina clinic at the Veterans Medical Center in Hampton, Virginia. In addition, she received her MBA from The College of William and Mary in 1996.
Dr. Cauthen is a member of the National Medical Association, American Academy of Ophthalmology, American Society of Cataract and Refractive Surgeons, Virginia Society of Eye Physicians and Surgeons, and the Greater Norfolk Medical Society.
Dr. Cauthen also gives back to the community in many ways. She regularly provides free eye exams at the Park Place Medical Clinic through the Lions Club and has provided eye exams and glasses during mission trips to Haiti and Uganda. She is currently on the board of D'Art Center and previously served on the boards of Volunteers of America and The Young Audiences of Virginia. She helped found Ski Breeze of Hampton Roads as well as the Friends of Hampton Roads, Inc., who provides college scholarships for African-American high school seniors. She is an active participant of Delta Sigma Theta Sorority and The Chums, Inc. She is a former member of the Junior League of Norfolk.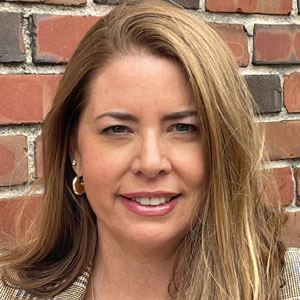 Community Supporter
Jennifer Henderson has lived in Norfolk for 11 years and is a native of Virginia Beach. She is married to Burr Henderson and has 2 boys, ages 12 and 14. She became familiar with d'Art center when her son took several Summer camps in the previous location. He has fond memories of those camps and he has continued his interest in art. Jennifer is the previous owner of Worth the Wait Consignment and Gift boutique in VA Beach, which she recently sold in 2022. Her creative outlets are fashion and photography. She is a member of the Chrysler Museum, the Hermitage Museum, and the VA Aquarium. She also volunteers as a mentor for the ODU Women's Initiative Network and is a past member of the Garden Club of Norfolk. She and her husband are also supporters of the Elizabeth River Project, United Way, and other local organizations that serve our community.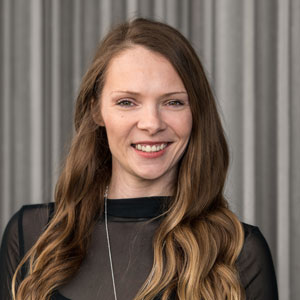 Sr. Interior Design Director & Change Management Practitioner at Work Program Architects (WPA)
Ali is a Certified Interior Designer and Change Management Practitioner, dedicated to community engagement, innovation, and collaboration. Her passion lies in creating inclusive, human-centered design solutions that enhance the quality of life in Hampton Roads.
Ali's friends and colleagues describe her as someone who asks thoughtful questions and seeks to understand beyond the surface. As a devoted parent of teenagers, her keen interpersonal skills and problem-solving drive extend to all aspects of her life.
With over a decade of professional experience in Interior Design, combined with early career roles in marketing, brand development, and entrepreneurship, Ali has found her true calling. She is actively involved in her community, serving on committees and boards such as the Hampton Roads Association for Commercial Real Estate, IIDA Virginia/West Virginia, YP tHRive, and Virginia Beach's Active Transportation Advisory Committee. Additionally, Ali is passionate about mentoring emerging professionals and volunteers with Teens With a Purpose (TWP).
Through her work at Work Program Architects (WPA), she continues to apply her technical expertise, fueled by a lifelong passion for arts and culture, to make a meaningful impact in her unique and diverse community.
Parking + Nearby Accommodations
The d'Art Center is located in Norfolk's Art District
Traveling from afar? Here are some nearby places to stay:
Nearest, a short walk to d'Art Center is:
Downtown (checkout our offsite installation while you're there):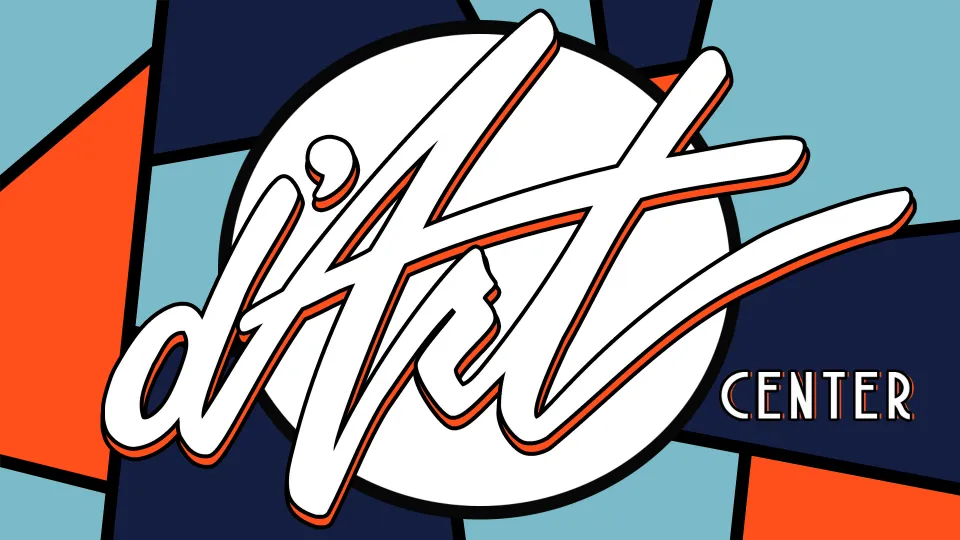 740 Boush Street
Norfolk, VA 23510
(757) 625-4211
Employment Opportunities
There are no current positions open with d'Art Center. When a job is available it will be posted here. Don't wait for your skills and talents to be put to use—Check out our volunteer opportunities.